Best Places to Visit in Australia
2013 was the first time I arrived in Australia. It was a dream come true. For all my life I have wanted to go to Australia. For some reason, I was really drawn to that country for as long as I can remember. 
I ended up being so in love with the country, that I went back a few years later to explore the continent some more. In total, I have travelled throughout Australia for 15 months.
And, crazy enough: there are still some places on my bucket list! For example, I never took the chance to go to Tasmania – hence why you are not going to find Tasmania on this list.
I only want to share my personal experiences with you. In this blog you will find out about the places I loved the most, from the common and more touristy places, to secluded beaches where it's just gonna be you, the sand and the ocean.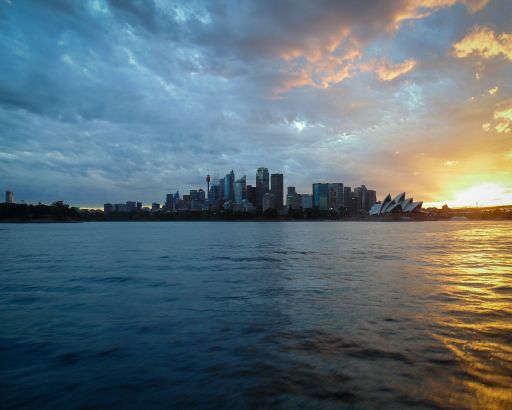 Sydney is, by far, my favourite big city in the world. The weather, the beaches, the parks, all the activities, the cleanliness and good vibes: I love all of it, so much – that I figured Sydney needed a seperate article. Read it here.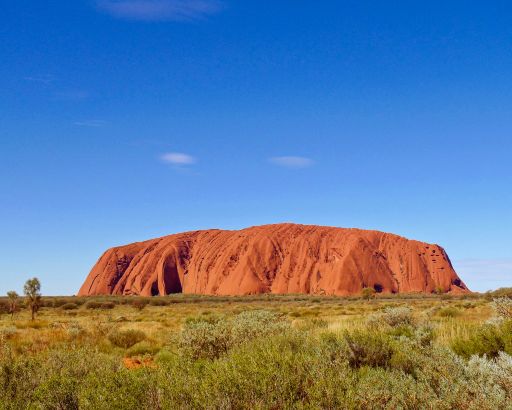 Add Your Heading Text Here
Now, this place was on the very top of my bucket list. I HAD to see it, I was so mesmerized by this giant rock (also known as Ayer's Rock).
And it did not disappoint me in the slightest. Seeing the colours change from sunrise to sunset is just absolutely stunning and quite unbelievable: it goes from a light orange/brown in the morning, to a bright red in the late evening sun.
I also really advise you to not fly there, but drive. Not only are roadtrips super fun, but you will also get why this rock is so special. You won't see any rocks, mountains or hills for hours and hours.
Then suddenly, out of nowhere, you see that giant rock. And you'll think to yourself: "What a wonderful world…" ;-).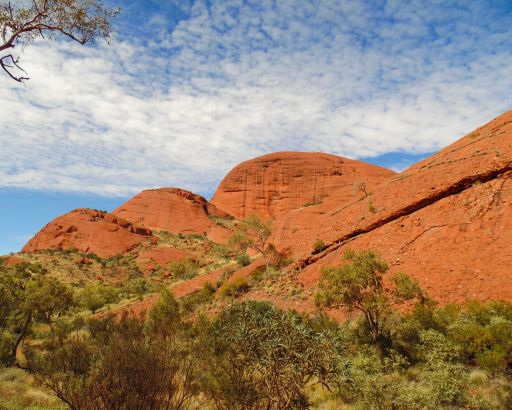 In case you love Uluru as much as I do, and want to see more red rocks? Head over to Kata Tjuta. It's really close to Uluru and just as beautiful. The rocks have very different shapes, which makes them super fascinating.
The hike through Kata Tjuta is amazing and very doable.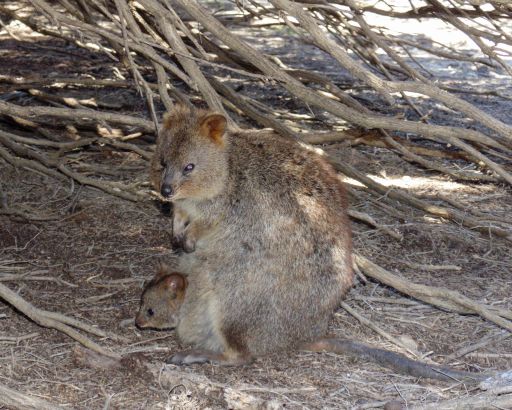 This island is just full of happiness. Hop on a bicycle as soon as you leave the ferry, and start exploring!

It won't take you long before you will find a few quokka's (known to be the happiest animal on the planet). And with those quokka's, you will probably see a lot of other people laying on the ground trying to get the best selfie with them. Yep, I am guilty of doing that too.
But, the quokka's are definitely not the only good part about this island. It's very beautiful in general. It has stunning white beaches and amazing scenery overall.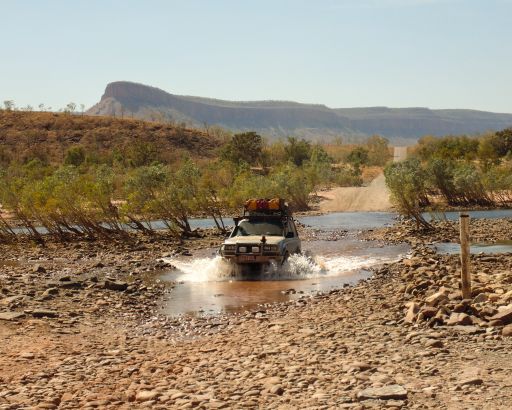 5. Pentecost river crossing
This river crossing is located in the Kimberley Area, on the Gibb River Road. For some reason, it gave me a very deliberating feeling driving through this river crossing. 
Make sure that when you do this, it is actually safe to cross the river. During wet season it might not be possible to cross the river. The best time to do this is at the end of dry season (September and October).
And: always be aware of salt water crocodiles in this area.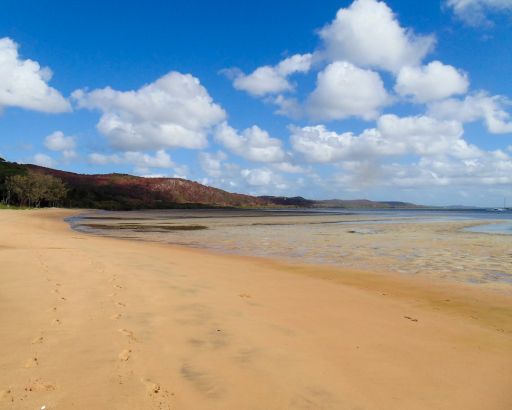 6. north stradbroke island
This island, close to Brisbane, feels like a holiday destination. I have only been for one day, and mostly enjoyed myself on the beach and strolling around the island. This destination would be perfect for a weekend getaway. Check the ferry times here.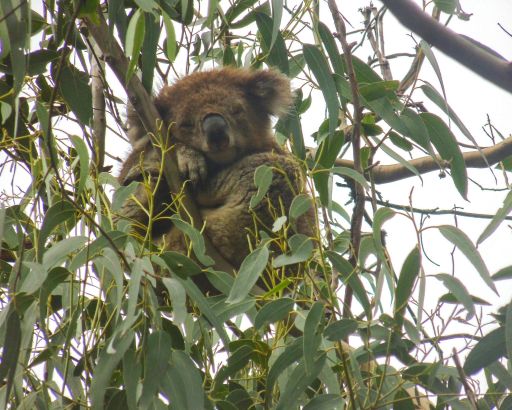 This is the place where I personally have seen the most koala's. Actually, in those 15 months of travelling through Australia, this is the only place where I have seen wild koala's.
It's said to be the best place to spot wild koala's, since it's home to one of the biggest koala colonies in Victoria.
Some people take the car to spot the koala's, but we decided to walk so that we would have more time to spot the koala's. I think in the end we must have seen about 20 koala's!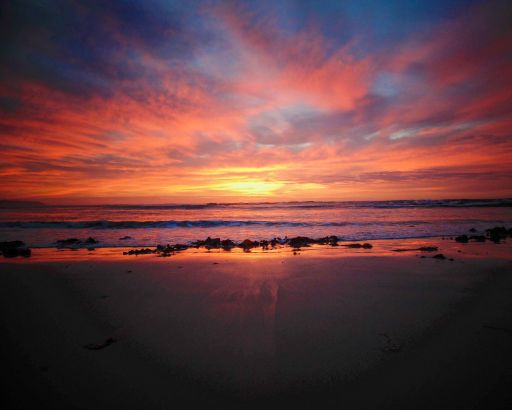 The place where I have seen the most beautiful sunrise EVER. I set up my tent on the camping at Castle Cove, just off the Great Ocean Road. 
Somehow, I got the hunch of waking up early for the sunrise. And I am so glad I did. I hope you get to see a sunrise as beautiful as mine. Let me know if you do!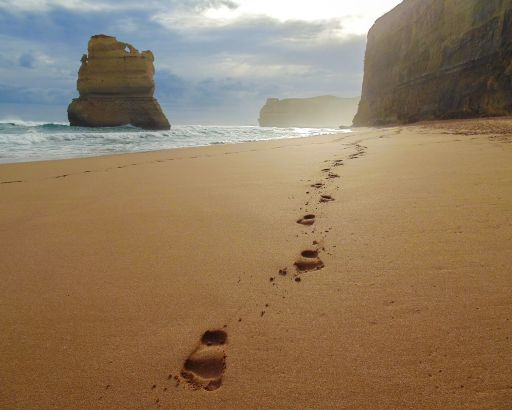 This is one of these touristic places I talked about. But, even though it's very busy here, you won't be disappointed by the view. What I liked even more about this place, is taking the stairs down to the beach. Not many people go here! 
The beach has golden sand, and you also have the view on some of the apostles. We even saw some dolphins playing with the waves here, so cute.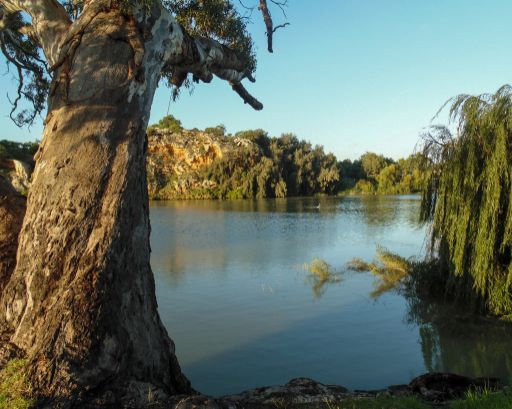 Lovely spot to go camping and spot some animals. I really liked canoeïng on the river and observing the pelicans.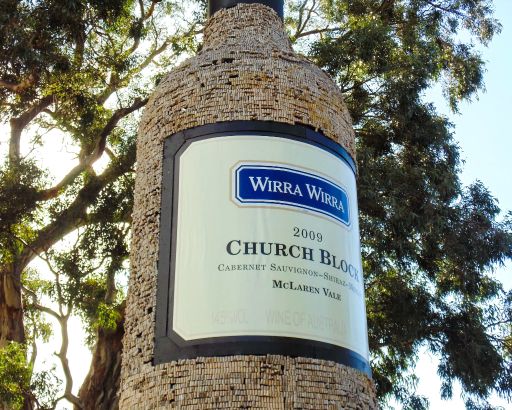 What a cute, little town! We stayed on a camping in the town itself, rented some bicycles, and off to the wineries we went. 
The wineries in McLaren Vale are amazing, with Primo Estate being our favourite. We had a really nice conversation with the man behind the bar whilst tasting some of their best wines.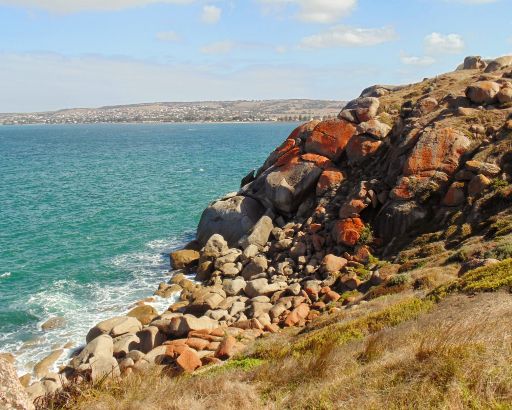 Only a small walk from Victor Harbour, you will find this small island. The thing I loved most about this island is seeing the penguins. But, definitely walk around the whole island! It is very peaceful and a great spot for a picknick.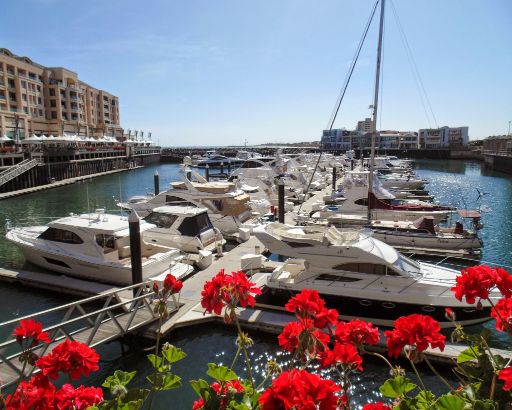 The fancy neighbourhood of Adelaide. Here I even spot some sealions very close to the shore. It's got a harbour with a lot of nice boats and yachts. It's a good place to visualize yourself owning one of those big yachts ;-).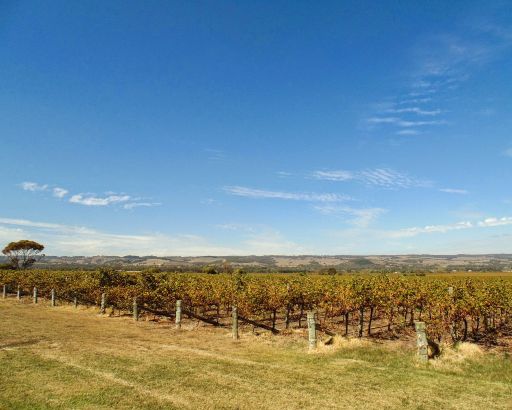 Another amazing area with a lot of vineyards. Lovely to drive around, and of course to stop at some of the wineries for a wine tasting.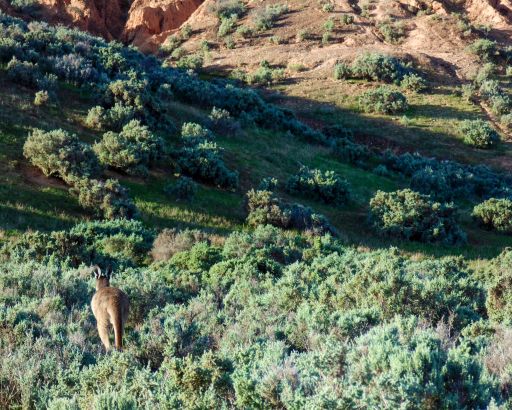 15. red banks conservation park
Great for camping, hiking and spotting wildlife. We came very close to a few wild kangaroos here.
Incredible rock formations with as most known landmark: Wilpena Pound. Wilpena Pound is like a massive natural amphitheatre. Bring some lunch or snacks and enjoy this beautiful view.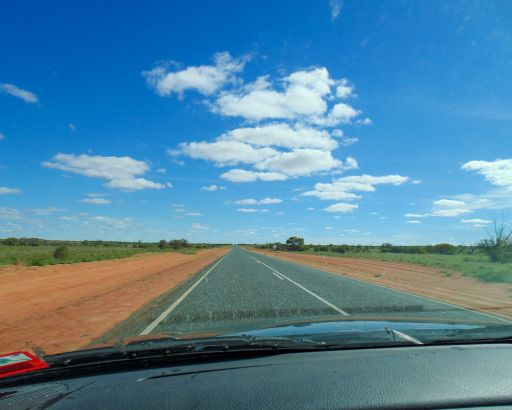 This might not be for everyone, but I really like driving on long, straight roads. To me it's so fascinating to see how there can be so much 'nothing'. How cool is it to be driving through the desert!? Actually, most of the time you are driving through someone's backyard – hence why you see a lot of (dead) cows next to the road. 
While you are already on The Stuart Highway, why not take the chance to dig for some Opal? Yep, you read that right! Coober Pedy is the largest opal mining area in the world. 
Because of the hot summer temperatures, most people prefer to live underground. Some of the underground homes are open for visitors too. It's a good place to buy some new jewellery and see what living in the desert looks like.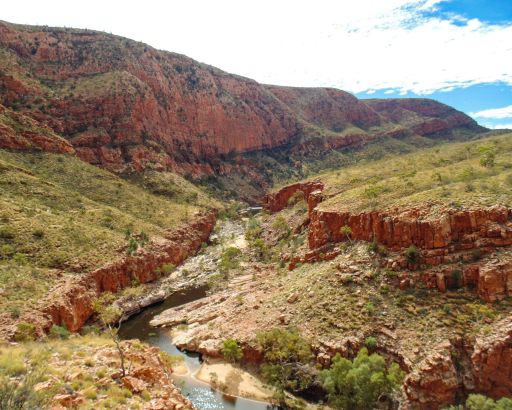 19. The MacDonnell Ranges
Another great hiking spot with many waterholes to cool down after all that walking.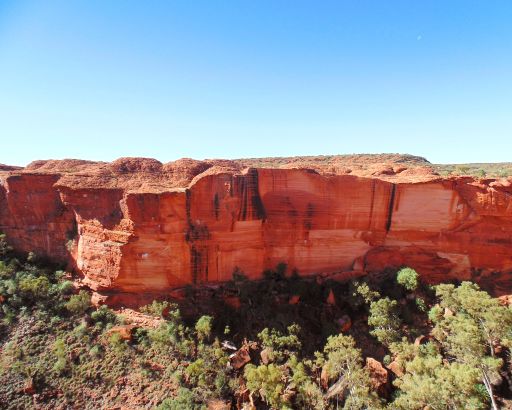 This is one of the best hikes I have done! The views are incredible and there is even an oasis in the canyon: The Garden of Eden.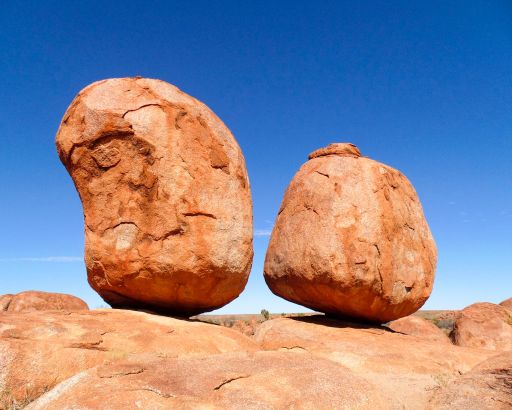 The Devils Marbles are one of the most famous rocks in Australia. Basically, they are a collection of big, red, granite boulders. I wish I could've stayed here for sunset too.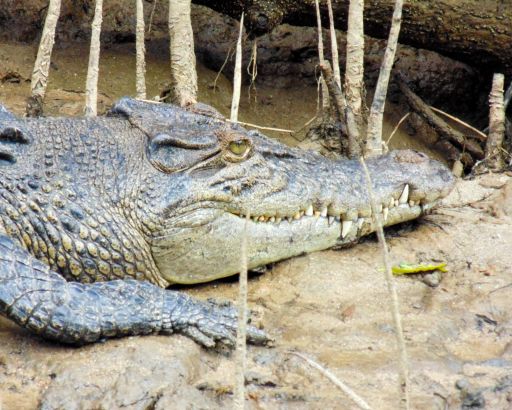 Cape Tribulation is located within the Daintree Rainforest. Here you can find flora and fauna found nowhere else on earth. You can spot many exotic animals here such as spiders, snakes, crocodiles and if you are very lucky you might encounter a cassowary!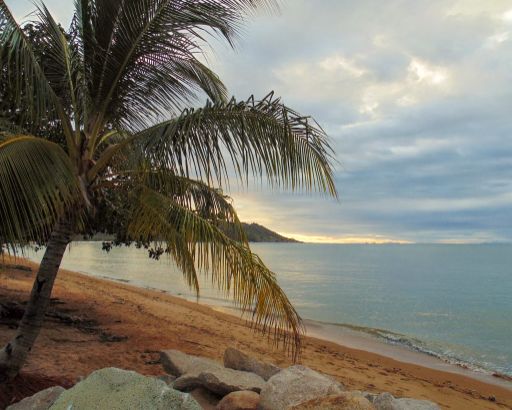 Probably my favourite island I've been to in Australia. I rented a jeep with some friends that I had met along the way, and we had so much fun driving to all the lookout points and beaches. 
You might also spot some koala's on Magnetic Island! And if you aren't convinced yet: it's also possible to rent a barbie car here…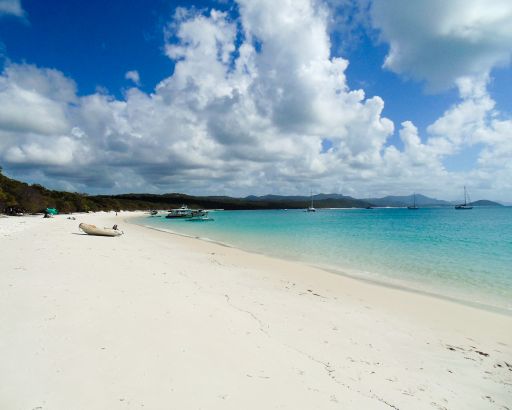 I am not even going to explain myself here. Just search for it on Google Images and you will understand why this is one of the most popular travel destinations in Australia.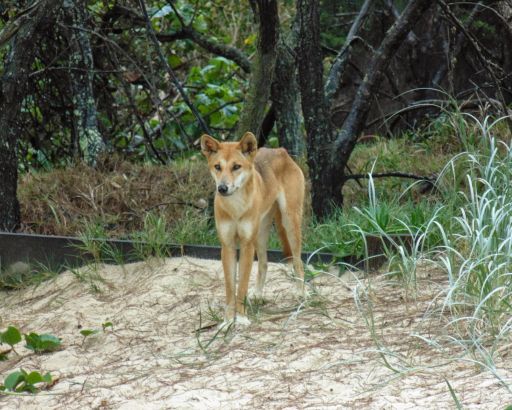 On this island you get the chance to drive a four-wheel drive on the beach and through the rainforest. 
Here you can also spot some of the last remaining pure dingoes. That's also the reason that dogs are not allowed on this island: to prevent cross-breeding. My favourite spots on the island were the dunes and Lake McKenzie.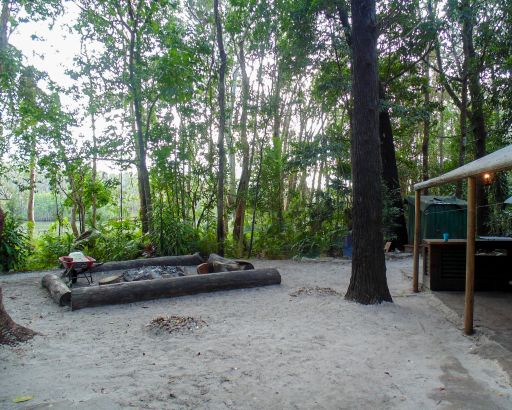 In Noosa I enjoyed 4 days of camping and canoeïng in Gagaju Bush Camp. It's pretty primitive (which I love), but had a good kitchen, a tv and a pool table.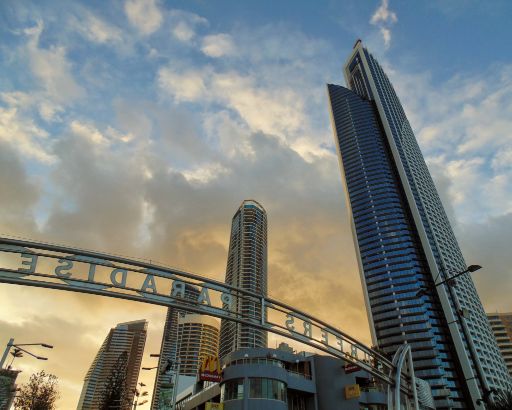 Most people told me not to go here, actually. But I'm very glad I was stubborn and went anyways. I really liked it! The beach was nice and quiet and there was a cute market close to the beach. I thought the skyline looked really impressive from the beach.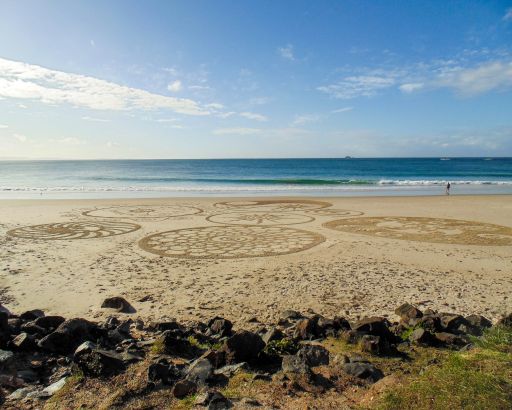 Byron Bay is a village at the most eastern point of Australia. From Cape Byron it's possible to spot some migrating whales. The town itself has got a great beach and has some hippie vibes to it.
I haven't stayed in Melbourne long enough to give you all the ins- and outs, but it's a city you do have to check out in Australia. It's a very artsy and urban city. My personal favourites were the Shrine of Remembrance (amazing view of the skyline!) and seeing all the grafitti at Hosier Lane.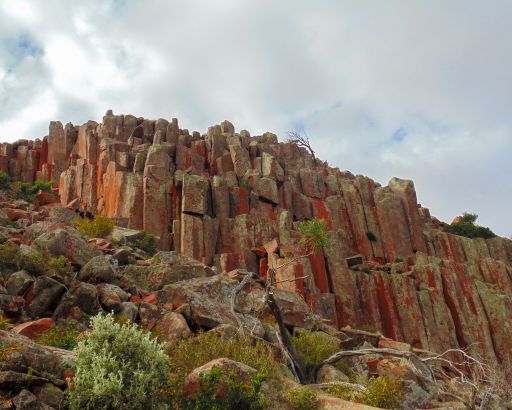 Another magnificent national park, where you can see the famous Organ Pipes. The Organ Pipes are a result of volcanic eruptions and were formed over 1500 million years ago.
An extensive WordPress training created for non-techies, that will teach you how to design and customize your website step-by-step.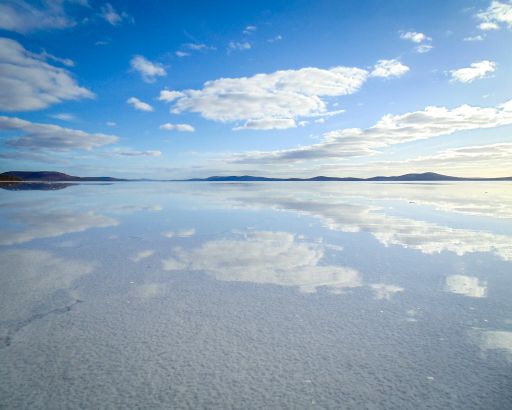 This lake is definitely in the top three of most beautiful destinations I have been to in Australia. To get access to the lake you will have to go to Mount Ive Station, as a key is required to enter the park. 
Make sure to contact Mount Ive Station before going there, and definitely walk around the station while you're there. I got kissed by a baby joey here!
I already said that I love driving long, straight roads. So OF COURSE I had to cross the Nullarbor Plain. Wow, I absolutely loved it. 
The Nullarbor Plain is a flat, almost treeless area and stretches about 1,100 kilometers. There is a possibility that you will spot some wild camels here (I have only seen a dead one next to the road). Don't forget to check out the amazing coastlines of the Nullarbor Plain. The cliffs here are astonishing!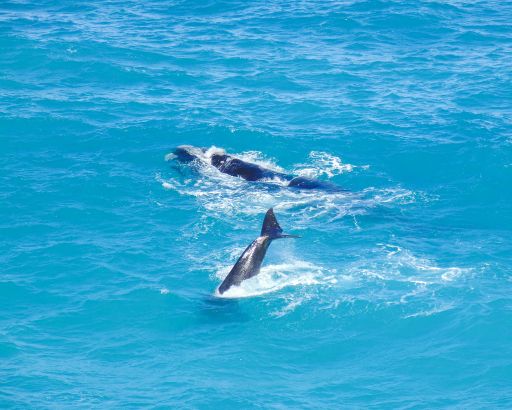 The biggest nursery in Australia, full of Southern Right Whale babies. The whale watching season goes from mid May until the end of October. Bring your binnoculars and some food because you will want to stay here for a while!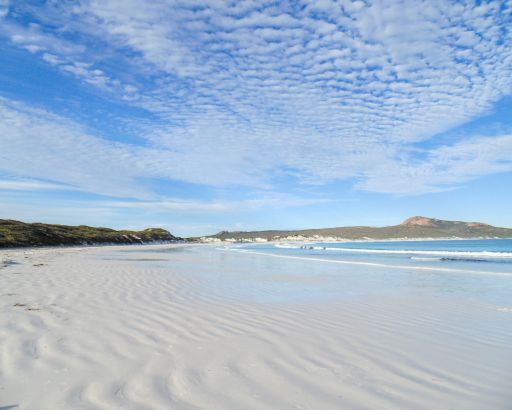 This stunning national park is very close to Esperance. My favourite beach here was Thistle Cove. We were literally the only ones on the beach here. The sand is white and the water is turquoise – just perfect!
The other beach you have got to check out is Lucky Bay. Lucky Bay is very famous because of the kangaroos. You have probably seen the promotional picture of a kangaroo hopping on a white beach: that's Lucky Bay.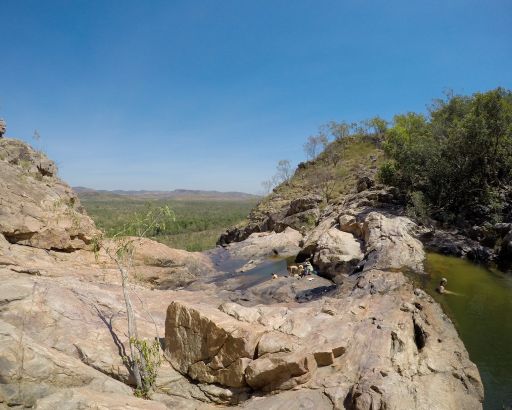 A steep climb to the top of this waterfall in Kakadu National Park brings you to the plunge pools and a natural infinity pool. You can easily spend your whole afternoon here if you bring some snacks.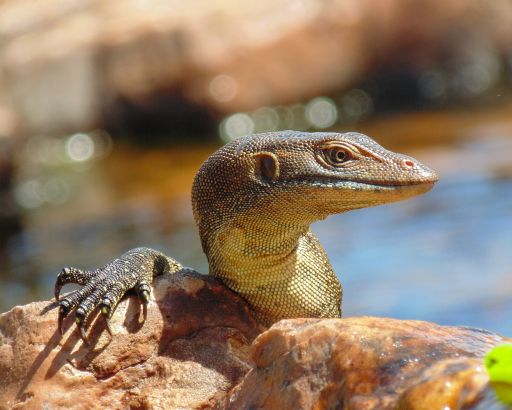 One of the many waterfalls in Litchfield National Park. Take the walk to the top of the waterfall to enjoy the plunge pool.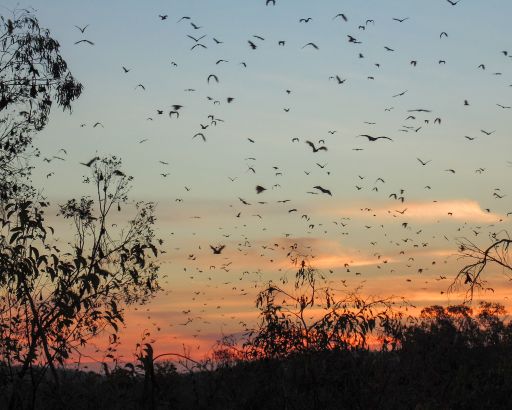 We hiked to the gorge, and it was a pretty intense walk since we did it at noon. The Butterfly Gorge is actually really nice, but I think it would be a lot nicer to go kayaking or canoeing here. 
What was really breathtaking is seeing millions of bats (also known as flying foxes) flying over the Katherine River during sunset time.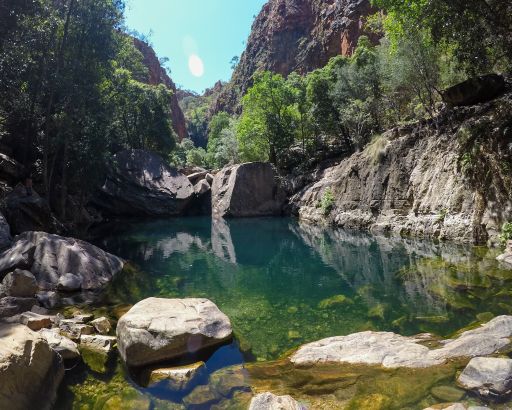 You can find this gorge in El Questro, Kununurra. A hike over rocky terrain (beware of snakes) will bring you to the waterfall and a cool and refreshing oasis where you can swim.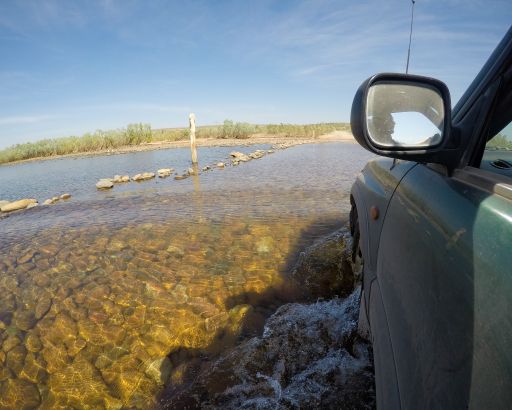 Driving the Gibb River Road is an experience itself. You have to prepare very well to do this road though. A lot of tyres pop on this road (the roads are very corrugated), and you won't have reception most of the time. 
It's a 660 km track with spectacular landscapes that take you right through the heart of the Kimberley's. It's best to do this in dry season since the road sometimes closes due to flooding in wet season.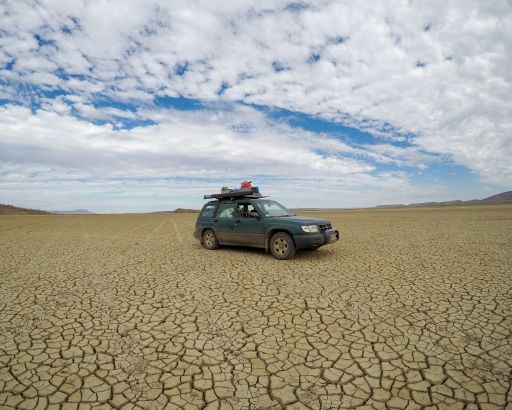 We found a spectacular dry lake in Wyndham where we drove around with our four wheel drives and ended up camping too.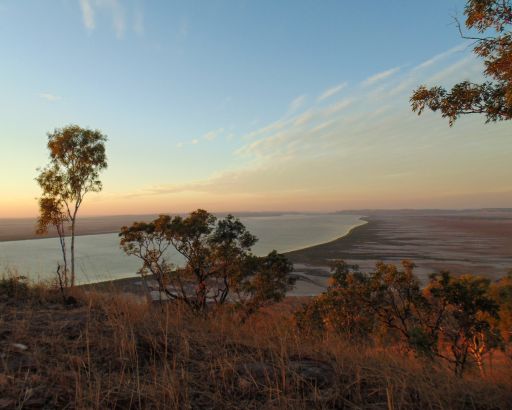 41. Five Rivers Lookout in WYndham
A popular sunset spot where you can see the five Kimberley rivers meet and flow into the ocean. You might spot some cute rock wallabies here too.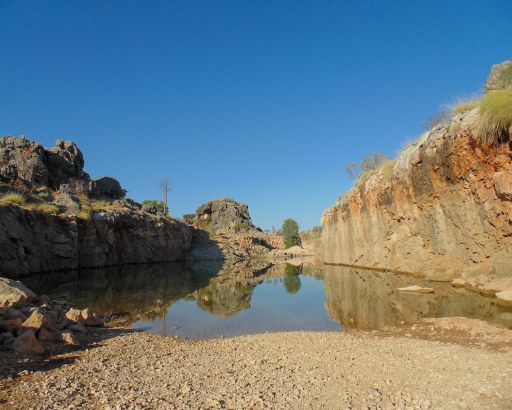 A nice big, free bush camp where you can enjoy a swim in the quarry.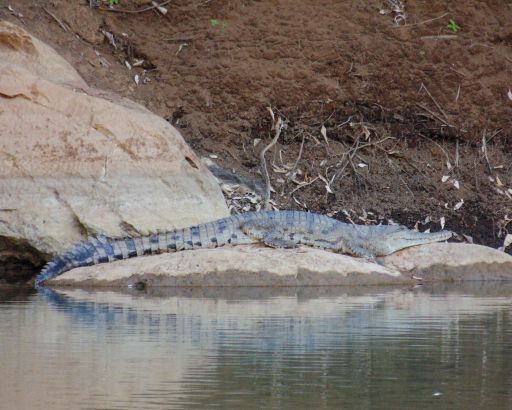 Nice and easy walk where you can see a lot of freshwater crocodiles and other wildlife along the way and at the gorge.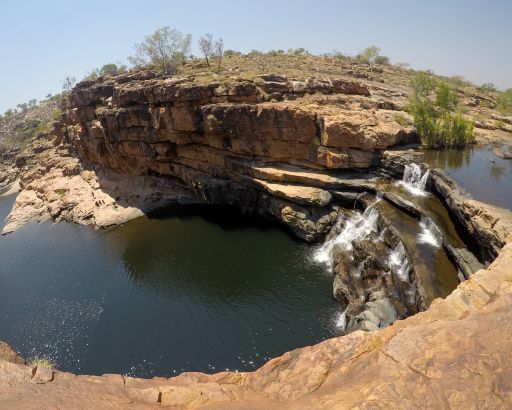 Beautiful and popular gorge with waterfalls and pools for swimming. A short and easy walk will bring you to the gorge. 
The only tricky part is the last part where you have to cross the creek on slippery rocks. But it's absolutely worth it to go and spend some time here (again: bring snacks!).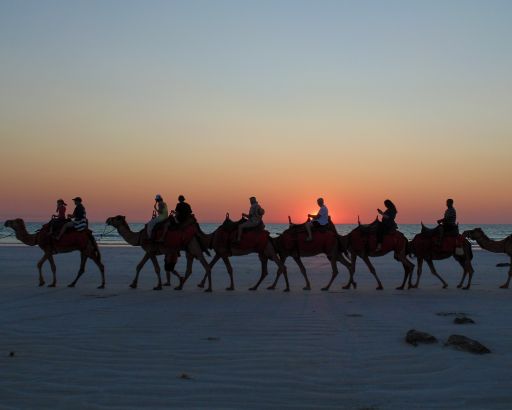 Like most beaches in Western Australia: the sand is white and the ocean has a beautiful turquoise colour. The most fun part is driving on the beach. 
You can access the beach with a 4×4 in the area north of the rocks. Cable beach is also famous for it's camel rides at sunset time.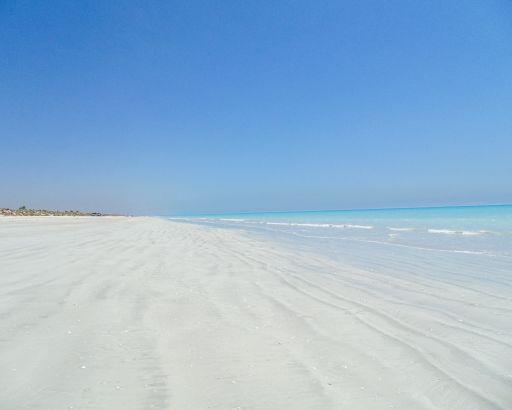 Another beautiful white beach that you can access by car is 80 Mile Beach, between Port Hedland and Broome. This beach is a lot more quiet, but be careful with swimming here. 
When we were here, there were a lot of fishermen – and therefore there were a lot of sharks in the ocean.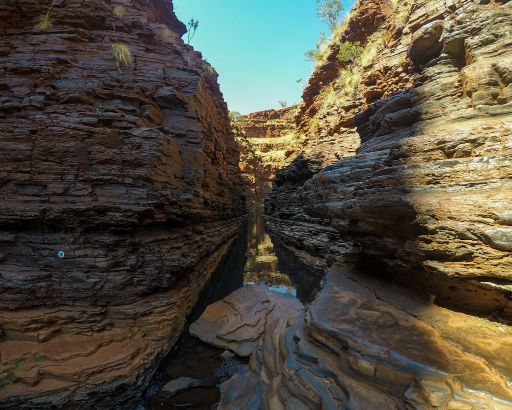 A fun, but difficult 'spider walk' will bring you to Kermits Pool. It's called the spider walk because at some point you have to stretch your arms end legs to move along the gap. 
It's a good idea to wear reef shoes when you're doing this walls, since the walls can be really slippery.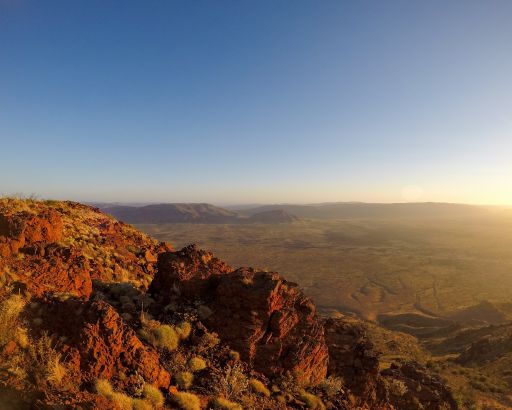 This is the second highest mountain of Western Australia (1,234 meters high). We started hiking this mountain at 4 AM to be able to see the sunrise from the top. A high level of fitness is required, but you will rewarded with a gorgeous view after this challenging hike.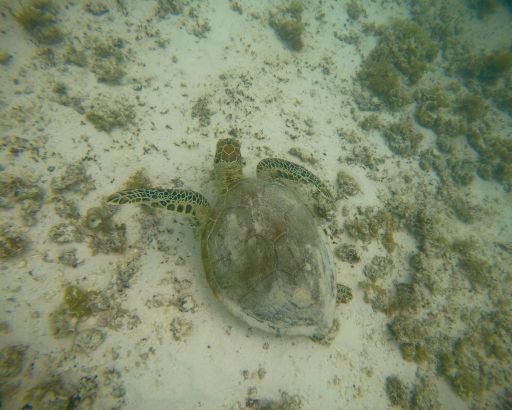 Turquoise Bay, in Exmouth, is a perfect destination if you enjoy snorkeling. I spotted multiple seaturtles here!
 Be careful though, because the current can be quite strong and you don't want to damage the coral (and yourself).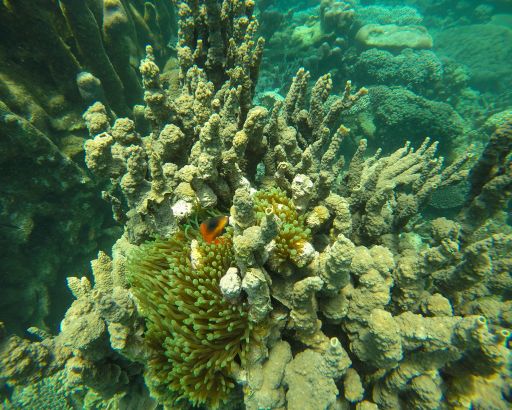 If you're a diver, I really recommend diving at the Ningaloo Reef. The shallow waters makes it a very relaxing and easy dive. 
It's very different than the Great Barrier Reef, since it's very close to the shore and has hard corals instead of soft corals. 
You also have to chance to snorkel with whalesharks if you go here in whaleshark season which is from March to August.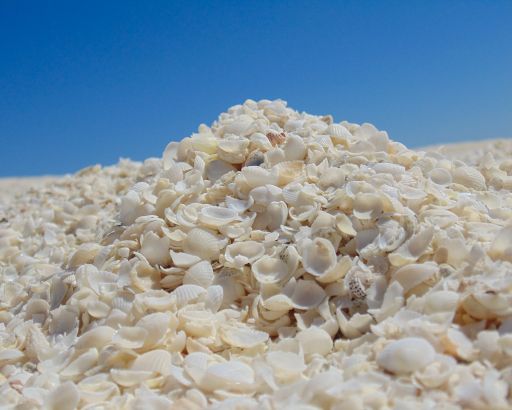 A bit different than all the other Australian beaches is Shell Beach, located in Francois Peron National Park. It might not be the most comfortable beach, but it is a stunning sight for sure.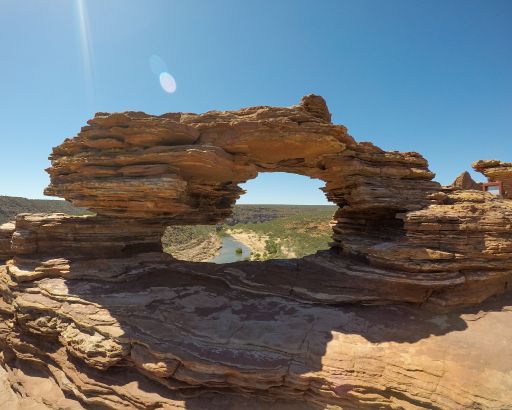 52. Kalbarri National Park
Kalbarri also has lots of beautiful wildflowers which are at their best in spring and early summer. My favourite travel in Kalbarri NP was The Loop Trail, with Nature's Window as it's iconic attraction. You will walk over sandy and rocky terrain, but it's not too difficult. 
Another spectacular landscape with yellow limestone pillars. I have never seen anything like this. You can either walk or drive through the park.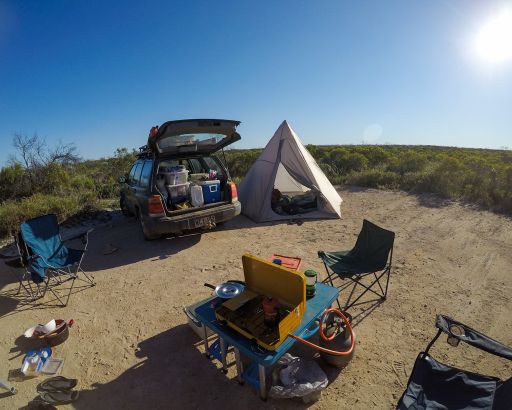 A stunning free campsite with great sunsets. I would have loved to stay here for a longer time.
I know it's a very big list, but these destinations are all the best places to visit in Australia – in my opinion! I loved writing this article and going through all my pictures. It definitely brings a big smile to my face thinking of Australia's beauty and all the good times I have had there.
Is there anything else you would like to know about Australia? Please reach out to me and I might be able to help you out.