How to Find the Cheapest Flights
I have a love-hate relationship with booking flights. Of course, I am so excited when I book a flight – it means I'm going on another journey. But at the same time I get so anxious. So many times when I have tried to book a flight, prices kept increasing. Over the years I have found a few tricks that help me find the cheapest flights, without being afraid of overcharging.
Literally. Always use your incognito browser when you look for flights. Websites track your cookies and based on your previous searches, they will make flights more expensive to incentivize you to book quickly.
To avoid this: clear all your cookies before searching, and use an incognito or private browser.
2. Use the best search engine
Skyscanner is my absolute favourite for booking flights. It usually gives me the cheapest options, and you don't have to fill in set dates or destinations.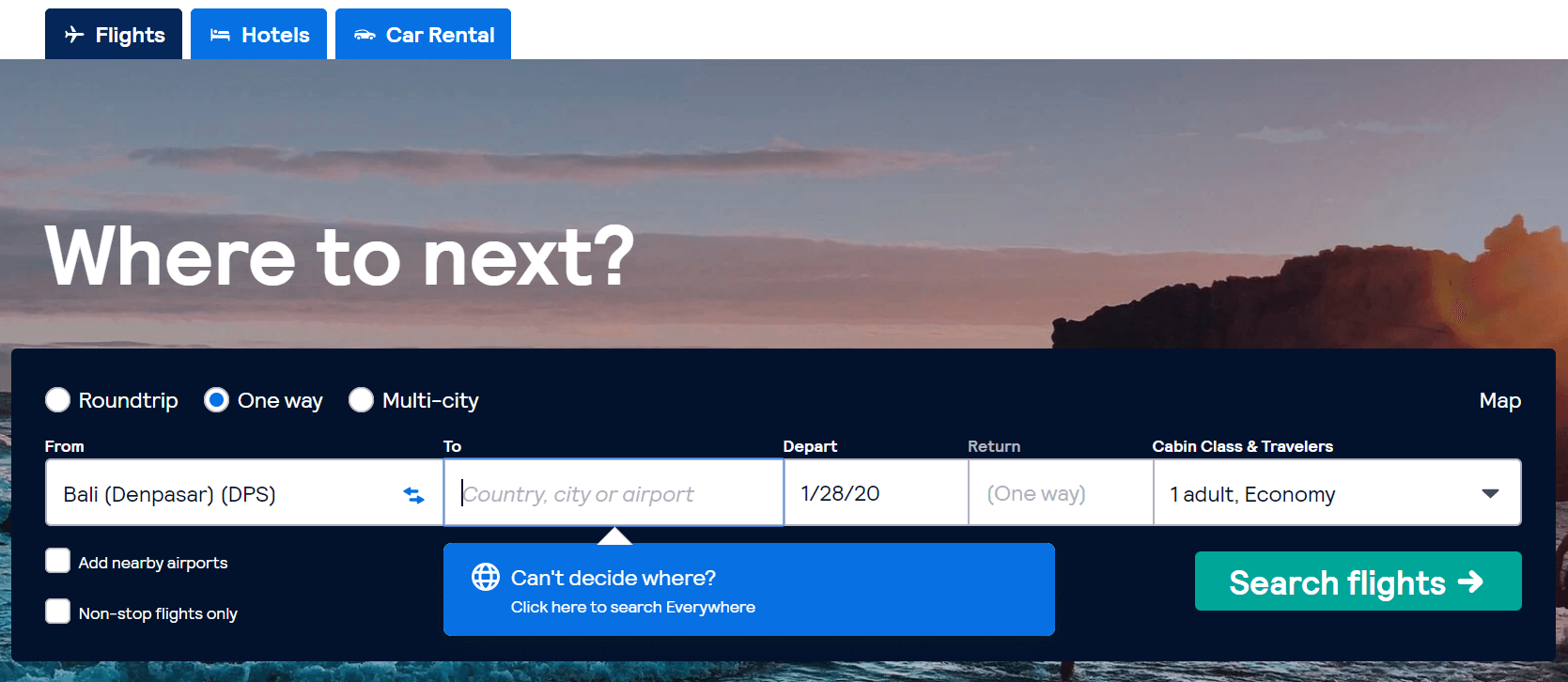 If you don't know where you are going yet, choose to search "Everywhere".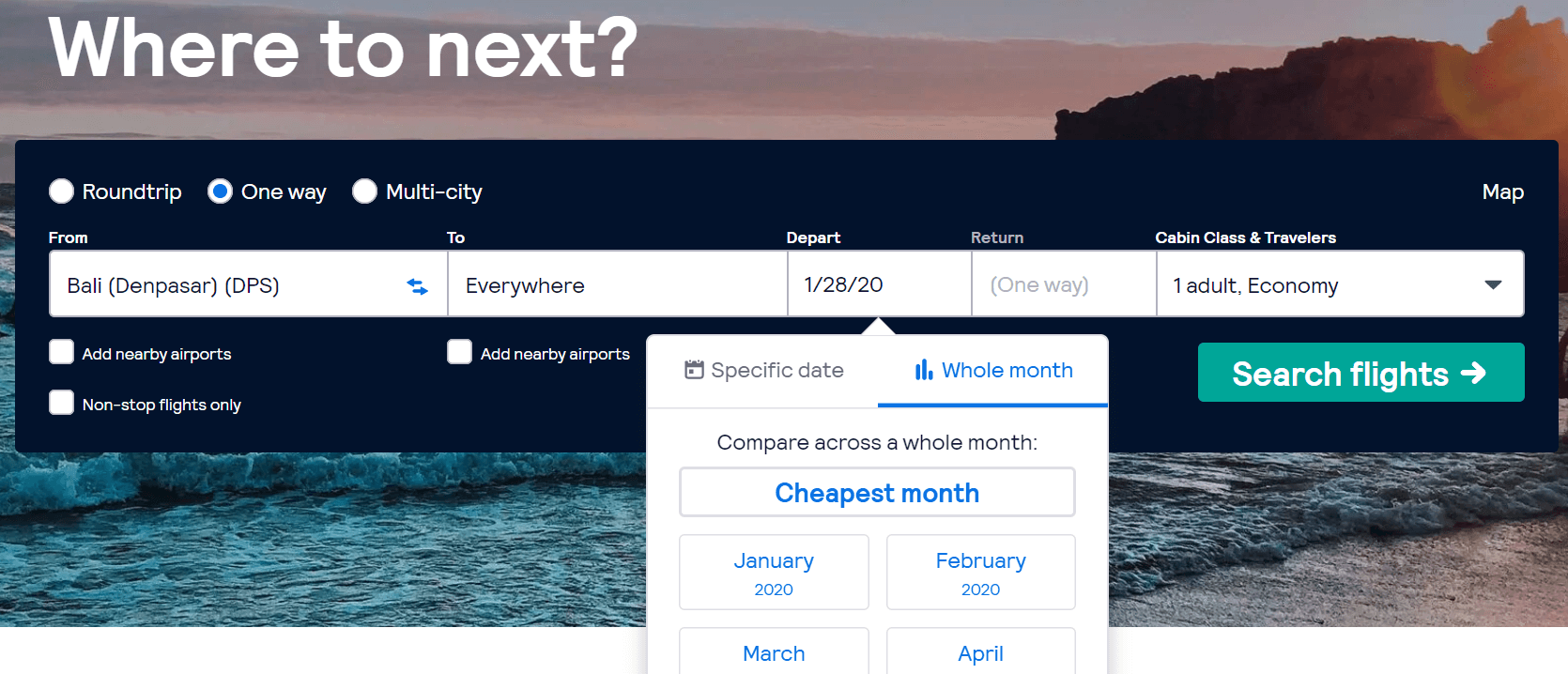 Are you flexible with when you are flying? Choose "Cheapest month" or choose the month that you prefer to fly in. It will show you all prices for that whole month.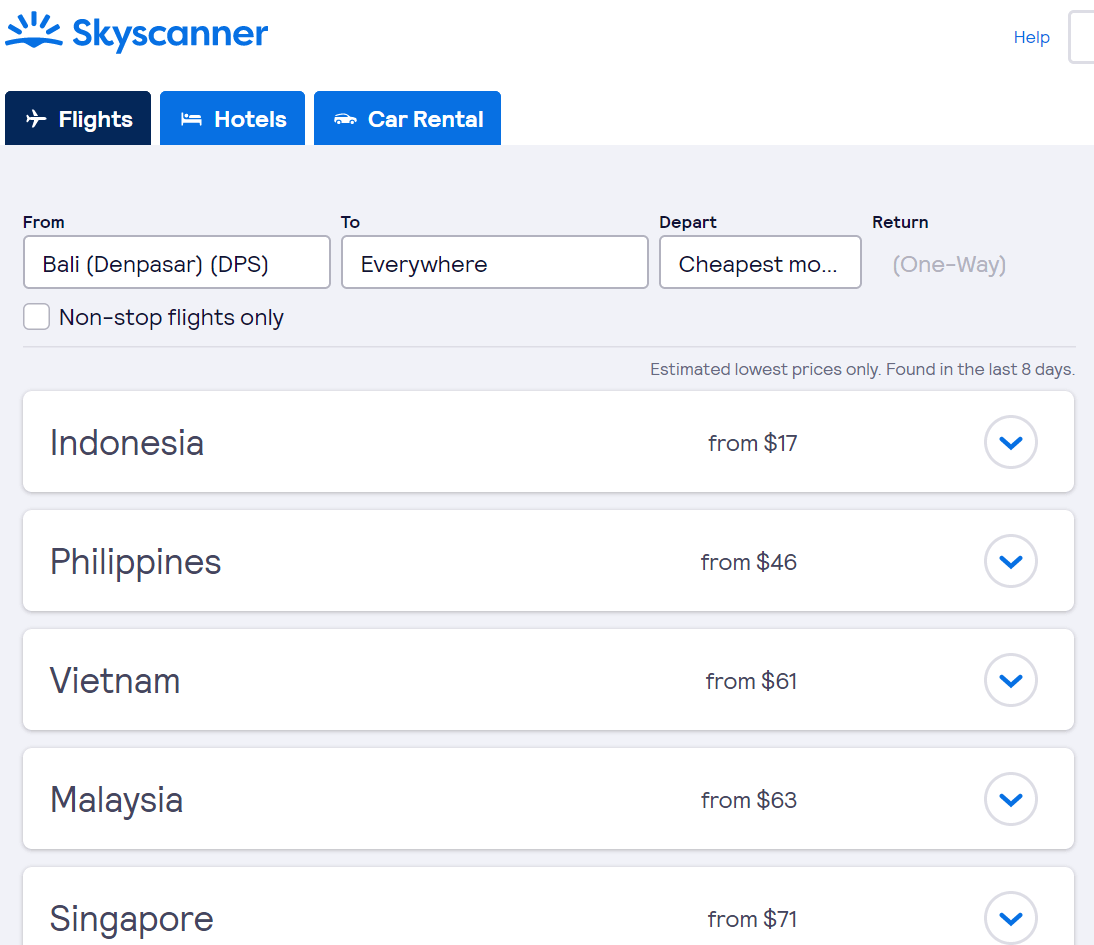 If you chose "Everywhere", it will show you the cheapest countries and cities to fly to.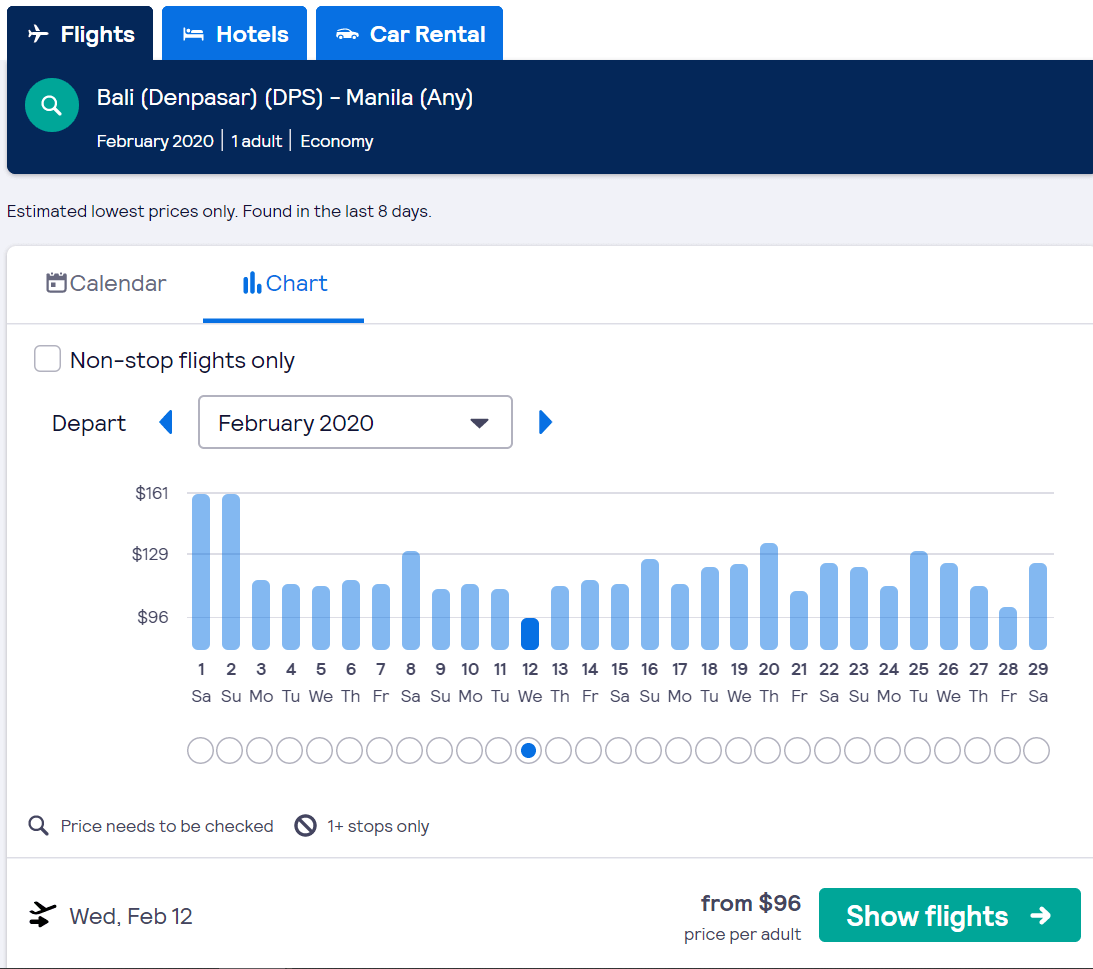 You can either find the cheapest date to fly by looking at a chart…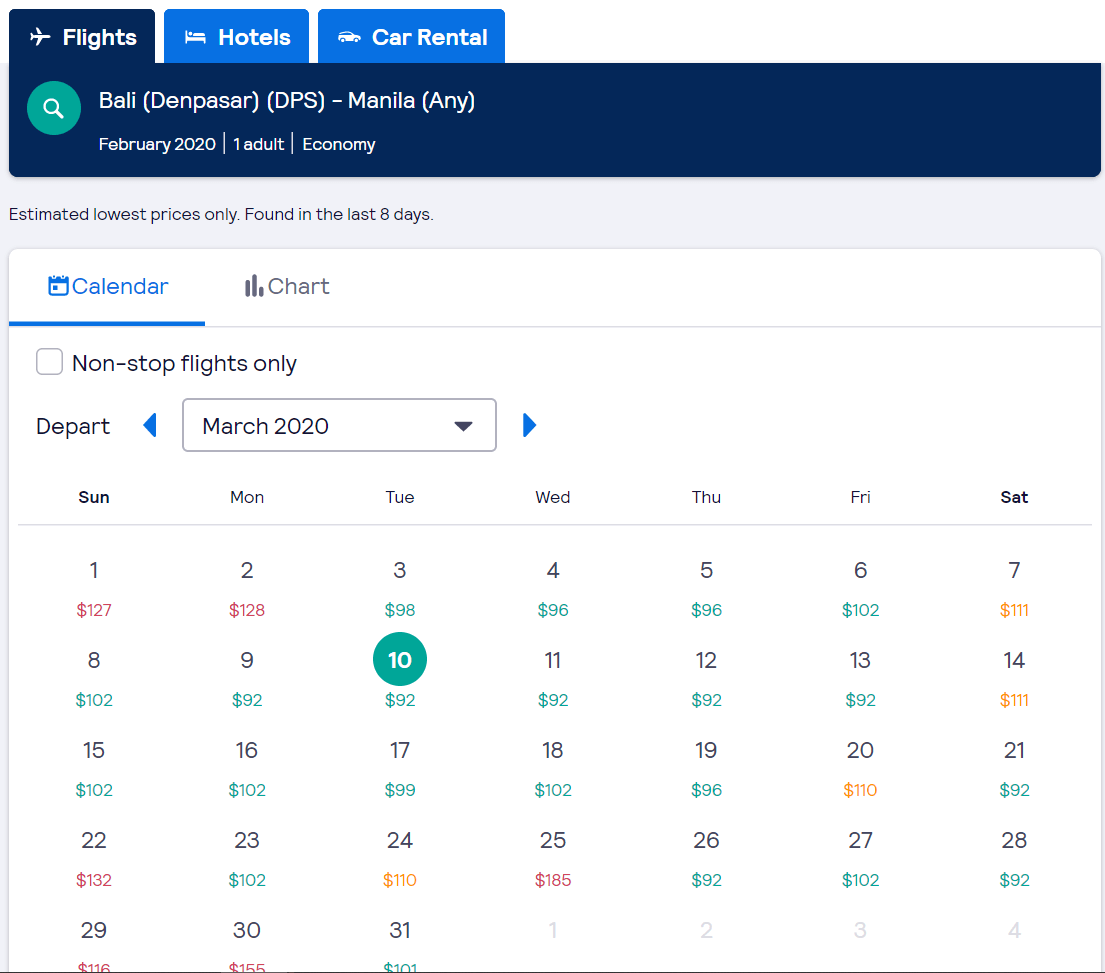 …or you can have a look at the calendar. It's honestly the best search engine to find cheap flights, in my opinion.
When you have found the cheapest days and airlines, start to compare on other website. I usually go to Kiwi.com to see if they offer a cheaper flight (Skyscanner still works out to be cheaper most of the time, but it's definitely worth it to check).
You can also go to the official website of the airline you want to book with. Sometimes they will have a special deal.
Sometimes cheap airlines will charge a lot for luggage. So check what's included and what you might have to pay extra. It might be cheaper to fly with a more expensive airline where it costs less to bring luggage.
If you are sure about when and where you are going: don't sit around and wait for the flights to become cheaper. In my experience, flights never get cheaper – only more expensive. 
What are your best tips and tricks for booking the cheapest flights? Make sure to let me know if you feel like anything is missing in this guide.